The same old recruiting narrative continues to plague the Illinois Basketball program as another potential game changing player, Stephan F. Austin graduate transfer TJ Holyfield, chose a different program other than the Fighting Illini this week. Illinois fans have had enough of these so called "misses" in recruiting, and are wondering when their fortunes might change for the better. I'd tell them to look forward to the 2020 recruiting class as it is loaded with exceptional talent, particularly in the state of Illinois.
One guy that is a high priority for the Illini is Whitney Young HS guard DJ Steward. The former Fenwick High School standout caught the attention of many Division I programs during his sophomore season when he averaged 18.6 points, 4.5 rebounds, 3.0 assists, and 2.0 steals a game. Not only is Steward a terrific catch-and-shoot shooter, he has made some great strides in improving his shot off the dribble. Despite his gifted scoring ability, Steward told me he still thinks he can improve his game from a leadership standpoint stating, "I definitely want to improve my ability to read the court better and make quicker decisions against defenders. All this will help me develop into a better point guard." It is clear that Steward's preferred position on the court is the point but his ability to play multiple positions allows him to play whatever his coach wants him to play.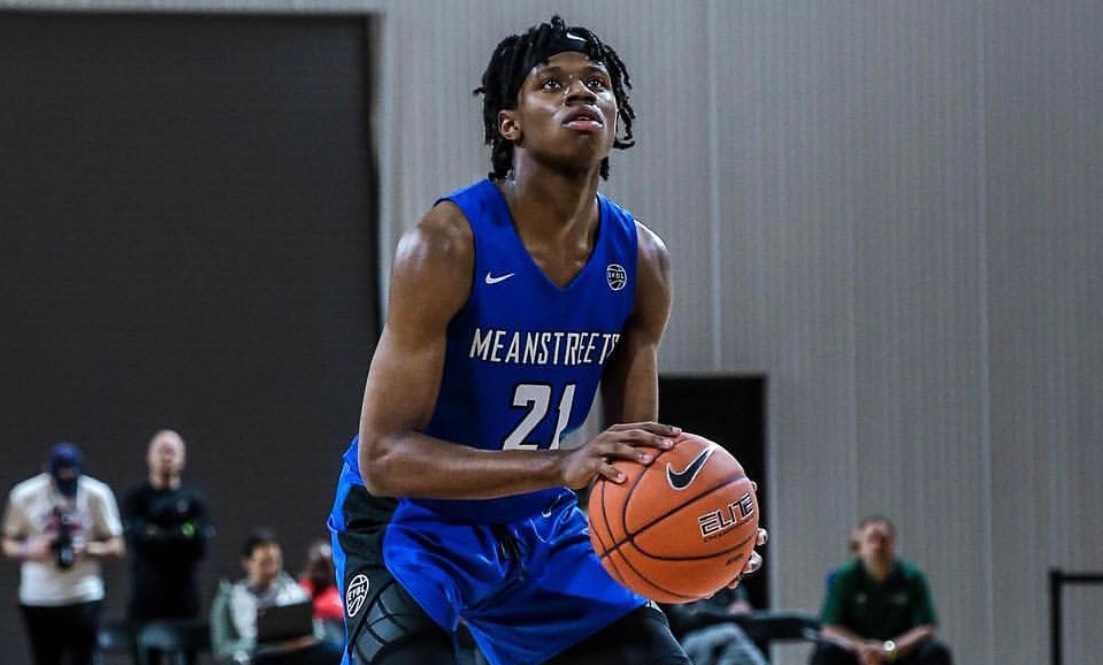 The 6-foot-4, 170 pound forward has been in contact with Illinois since the 2018 summer. This has made Steward feel comfortable with the Illini stating, "they have made me feel like a priority. They have developed a strong relationship with my family and they make sure they stay in contact with me and my family often. I cannot stress how much Coach Chin (Coleman) wants me to be at Illinois." The Illinois staff has seemingly spent quite sometime making sure Steward has felt the love but that might not be enough after Steward's recent performances in the 2019 Nike EYBL Circuit.
If you didn't already know, Steward has been one of the top performers for the Chicago Meanstreets at the Nike EYBL Circuit. At the first session in Atlanta, Georgia, Steward shot 51.7% from the field and 41.2% from 3-point land while averaging 21 points, 4.5 rebounds, 4.2 assists, and 2.0 steals. He also led his team to a 2-2 record over four games in Atlanta. Steward's success earned him a selection among the All-Atlanta Third Team in the Nike EYBL Awards. Steward took this confidence into the second session of the Nike EYBL Circuit in Indianapolis, IN. This session just concluded on Saturday May 13, and Steward somehow improved upon his showing in Atlanta.
In Indianapolis, Steward averaged a staggering 30.8 points, 5.5 rebounds, 2.8 assists, and 2.0 steals while shooting 48.4% from the field and 29.1% from 3-point land. Steward also had one of the best performances by anyone in Indianapolis when he scored 46 points, 6 rebounds, 4 assists, and 3 steals, including a game winning shot in the above tweet by @D1Circuit. I asked DJ Steward what was going through his mind when he seemingly couldn't miss, he said "It was just a great feeling! I got hot and my teammates just kept feeding me the ball! He also went on to say that he wasn't surprised by his performance saying, " I feel like this could have happened any day due to the work I put in and how my teammates and coaches encourage me to play confidently throughout a game." It is evident by Steward's play that he is one of the most confident players at his position in the 2020 class currently and it remains to be seen if he can keep it up in the next Nike EYBL session in Dallas, TX from May 24-26.
On the recruiting front, Steward has been picking up offers left and right especially during the Nike EYBL Circuit. His most recent offers just came a day or two ago from Wake Forest University and Indiana University respectively. Before this, Steward told me that he was most interested in DePaul, Illinois, Lousiville, Northwestern, and Texas because of their ability to make him feel like a priority. Steward plans on setting some visits once the Nike EYBL Circuit has concluded.
Steward is ranked as a four-star recruit, the 106th overall player in the country, and the third best player in the state of Illinois.
Follow me on Twitter (@asethi03)